Sometimes the best tasting meals come out of the slow cooker! This pulled pork is tender, juicy and full of flavor. It's good "naked," on a bun or how we like it for #TacoTuesday: in a warm tortilla. Combined with the crunch + sweet and spicy flavor of our fave slaw... so so good y'all. This meal is always a win with the fam or company. It is also a win for YOU because it takes minimal prep time -- just let the slow cooker do the work. Winner winner

Pulled Pork Tacos

dinner!

What You Will Need: for the pulled pork

4 lb pork butt or pork shoulder (bone-in), washed & patted dry

2 tbsp each: smoked paprika, brown sugar

1 tsp each: garlic powder, onion powder, salt, pepper, cayenne pepper
Dash of red pepper flakes (optional)
¼ cup apple cider vinegar
3/4 cup water (or chicken broth for more flavor)



for the slaw

1 - 16oz package tri-color cole slaw (shredded green & red cabbage + carrots)

1 small red onion, thinly sliced

¼ cup (reduced-fat) mayonnaise

¼ cup yellow mustard

1 tbsp Dijon mustard

2 tsp apple cider vinegar

3 tbsp sugar

½ tsp each: salt, pepper, cayenne pepper

Directions:


Step One

Pour vinegar and chicken broth in the bottom of your slow cooker.

Step Two

Mix spices and rub over the top and sides of pork. Place pork carefully in crock pot so that rub stays on. Cook on the low/8-hour setting.

Step Three

Pour slaw and sliced red onion into a large mixing bowl.Whisk together remaining ingredients, then pour over slaw. Stir the mixture together, coating the slaw evenly. Refrigerate for at least an hour, or until ready to serve that evening.


Step Four

When pork is finished, remove and place into a deep pan. Take two forks and pull/shred it apart, then pour some of the juices (from slow cooker) on top.

I prefer doing it this way instead of putting the meat back in the slow cooker; by adding it a little at a time it will help to keep it from drying out but also keep it from getting too liquidy (<--- made up word).

Serve pork in tortillas and top with slaw + cilantro. Enjoy, y'all! xo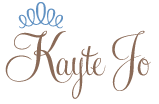 Slaw recipe adapted from The Neely's.