Banana. Pudding. A southern dessert staple and hands down one of my all-time favorites (rivaling my Grandma's strawberry pie, Mom's german chocolate sheet cake, and Aunt Lorene's lemon bars). I love trying out new ways to make it, but I have to say this version is always the winner for me. The butter cookies (thank you Paula Deen for this idea!) are a yummy alternative to traditional vanilla wafers, and the homemade whip cream blended into the pudding really takes it to the next level. I hope y'all like it as much as we do!
What You Will Need:
1 cup heavy whipping cream*
3 tbsp powdered sugar
1 tsp pure vanilla extract
1 bag
Pepperidge Farm Chessmen Cookies
5-6 bananas, sliced thin
1 small box French vanilla instant pudding
2 cups milk
1 (8 oz) package cream cheese, softened
1 (14 oz) can sweetened condensed milk
Directions
Step One
Pour heavy cream into a stand mixer (or you can use a handheld mixer if you prefer). Beat on medium-high speed until soft peaks form. Add in powdered sugar + vanilla and continue beating on medium-high speed until until it is the consistency of whip cream (about 2-3 minutes maybe).
Pour into a separate bowl so you can reuse the stand mixer for step three.
Step Two
While whip cream is finishing up, line the bottom of a 13 x 9 glass dish with cookies (save some to crumble on top), then layer bananas over the cookies. Set aside.
Step Three
Using the stand mixer (
I skip cleaning it since you combine everything in a minute anyway
), combine the softened cream cheese + sweetened condensed milk. Mix on medium speed until blended. Fold in whip cream.
Step Four
In a separate mixing bowl, blend milk + pudding mixture with a whisk (or handheld mixer) until it sets, about two minutes. Fold into cream cheese/whip cream mixture until well blended.
Step Five
Pour the pudding over the cookies and bananas. Crumble the remaining cookies on top. Refrigerate until ready to serve -- I suggest letting it set for at least two hours for better consistency.
*This recipe was adapted from Paula Deen -- she used one small container of cool whip instead of homemade whipped cream. If you want to eliminate a step you can use that too, but if you have the time to make it homemade go fot it -- you won't be disappointed!
Enjoy, y'all! xo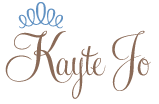 Recipe adapted from Paula Deen.